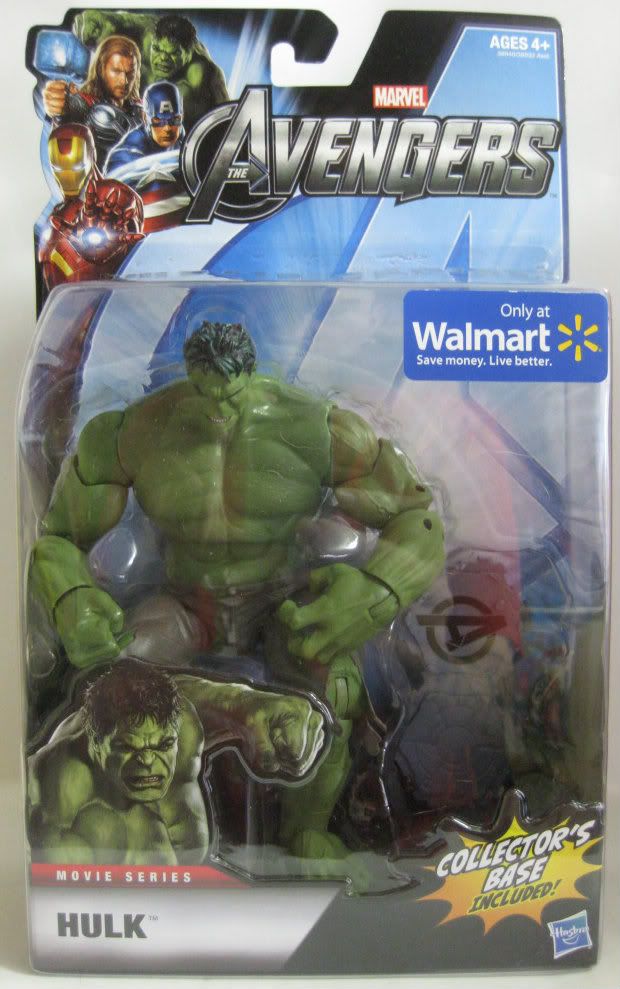 I wasn't too sure I actually needed another movie Hulk when I first heard about this guy. I already had the 6" scale version from The Incredible Hulk and it seemed okay. I mean, it was just a new head on an old Marvel Legends Hulk body, but it was big and mean and green. Seemed good enough.
When Belligerent Monkey texted me pictures of the one he found I felt more sure I didn't need it. The elbows looked pretty weird to me and he didn't seem all that big.
Then I finally found him at retail and he looked awesome. I mean, look at him up there all crouched down because the package is barely big enough to contain his Hulky, green rage.
I pretty much used up all my introductory material for these Avengers figures in the Loki and Hawkeye posts, so I'll just talk about Hulk a little bit.